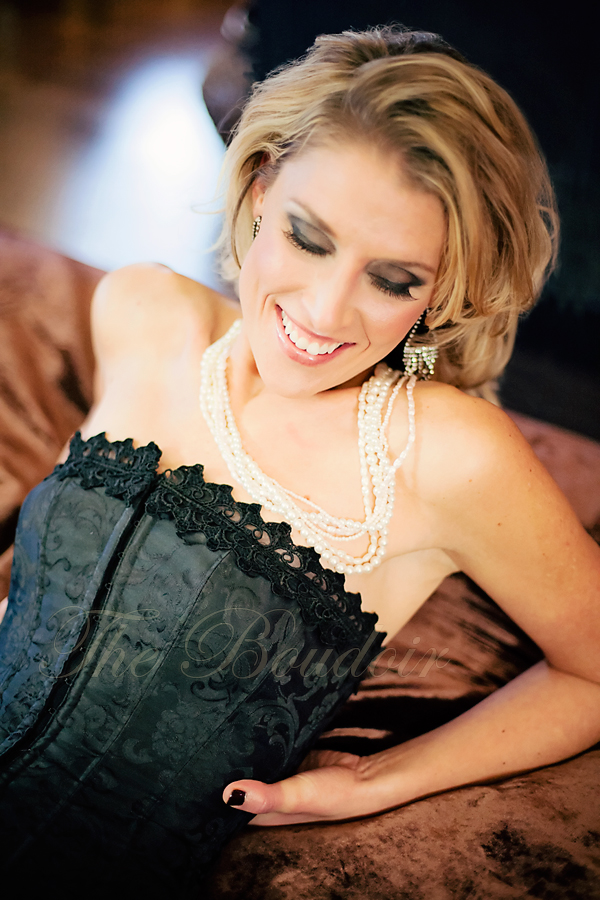 Travis & Bobbie Sue are a photography team based out of Eau Claire, WI and own
their own successful photography businesses specializing in portrait projects, children,
& families. Boudoir photography is something they have offered sporadically in the past
and thoroughly enjoyed. In January of 2012, they decided to make it a priority in both
their businesses and combined their collaborative efforts to introduce "The Boudoir."
To emphasize their visible differences in approach, they envisioned "The Boudoir Black,"
& "The Boudoir White." Travis has a darker slightly more traditional approach, while
Bobbie Sue has a lighter, more romantic approach. Operating with 2 strong styles,
gives each client the opportunity to choose a style that best fits their personal tastes.
Clients will also have the option to add a second photographer to their sessions
if they would like a variety of different images to choose from.
The goal of "The Boudoir," is to offer classy, upscale Boudoir photography to the Eau
Claire area. We hope you choose The Boudoir for your Boudoir & Photography needs.
Please feel free to contact us for an in person meeting, or with any questions you
may have. In the meantime, please feel free to browse the site which offers a wealth
of information such as "Why Boudoir?", FAQ's, and Tips & Tricks.