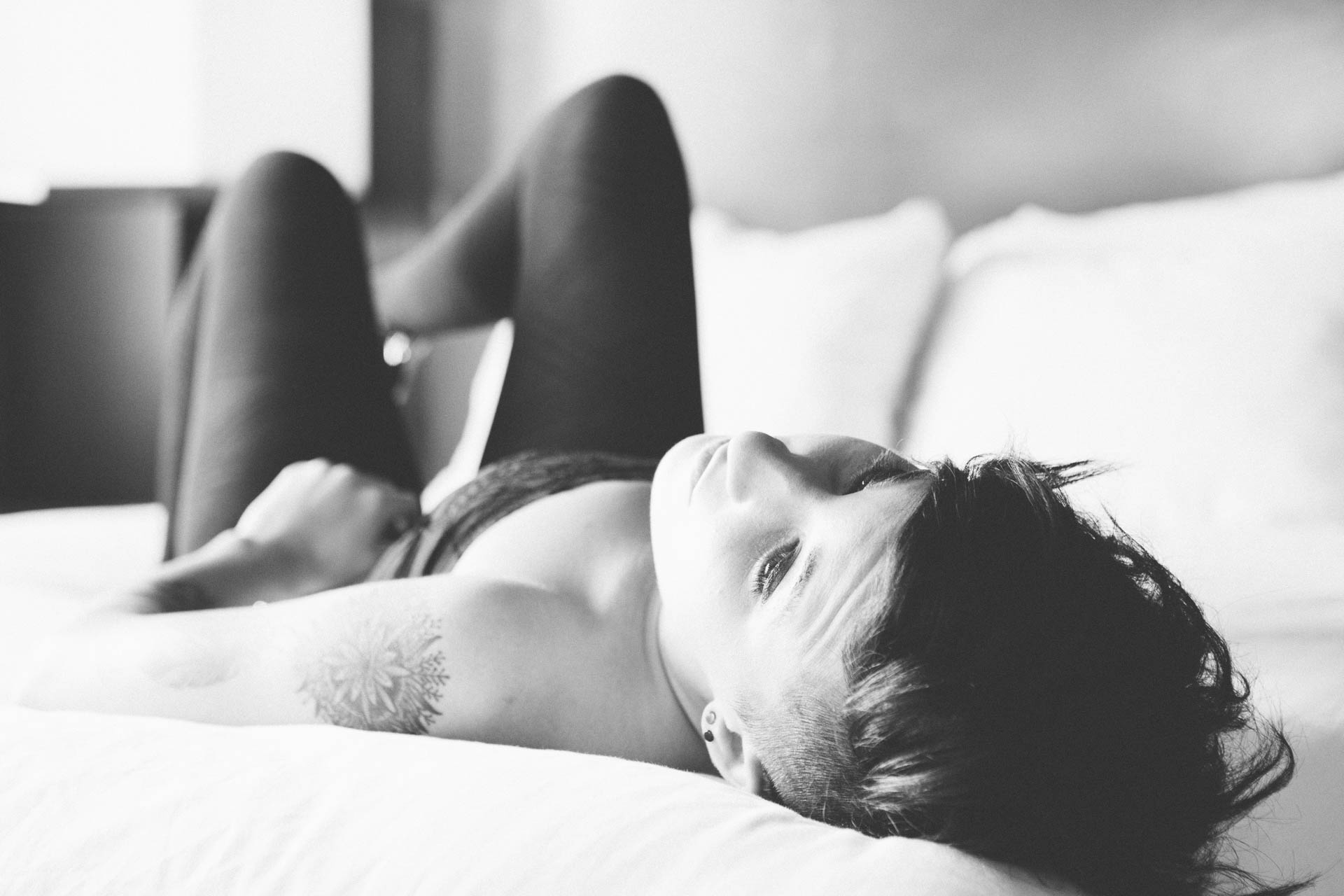 What should I bring to my session?
First and foremost! Be comfortable in your own skin. If you're normally a t-shirt bra kind of girl, then by all means bring a set of your favorites. But also, try something new, and a little sexier than normal. But, the following list should help you with choosing the best items for your session:-Jewelry: Bring chunky necklaces, pearls, your antique jewelry, things that mean something to you.
-Babydolls or nighties in silk and lace
-Corsets
-Garters, garter belts, thigh highs
-Your wedding veil, dress, wedding accessories
-silk robe
-fish nets or other sexy stockings
-suspenders
-your partner's favorite shirt, or work shirt/uniform
-fur coats, shawls
-tutus
-bikinis
-your sexiest pair of jeans or shorts
-your favorite Little Black (or colored) dress
-heels!
-wide brimmed hats, or hats of any kind
-parasols
-gloves
-sports wear & gear
-bodysuits
-lollipops, cupcakes, champagne, etc.
And remember, bras and panties always look better when they MATCH!
Will you provide hair & makeup for me? Absolutely! Hair & makeup are an option with every session.
How should I wear my hair & makeup? If you're having your hair & makeup done, come with a fresh, well moisturized face.
A facial 2-3 days before is recommended but not required. Be sure your hair is freshly washed and dried, but do not style it with a straightening iron or curling iron. Do not pull it back in a pony, leave it free.
What should I wear? Do not wear tight clothing. Come in loose fitting top and bottoms. Don't wear anything that will make lines in your skin. Be comfortable! You can always bring more appropriate clothing to change into after your session.
Will you provide a discount for sessions that include hair/makeup if I do my own? No. We do have a session with the choice to opt out of makeup application.
Can I choose to only have a female photographer? YES. If you so choose, Bobbie Sue will be your photographer and the person who will handle your session, prints, albums, & merchandise from start to finish.
Can I have 2 photographers? Yes. Just let us know that you are considering this as an option.
How much can I expect to spend? We don't like hidden expenses as much as you! Our sessions will always include some sort of print in them, and our pricing is very up front. However, every client is different. Let us know exactly what you're looking for and we can give you a price quote.
Will you do editing? Absolutely! Each package also includes a set number of fully edited images, additional images are available for purchase at our regular editing prices.
Where will my session be held? Your session can be held at your photographer approved location of choice or a local hotel or B&B. If you so choose to have your session in your home, we ask that all distracting elements be removed from your room and that we have a clean, bright, and decluttered space to work with.
Do my photos have to be posted in an online gallery? NO. If you prefer them to be completely private, we can view them together in the comfort of your own home or agreed upon location.
Will you be using my photographs for advertising? Not without specific written approval and a signed contract and model release from you. Even then, each photo we share will have specific approval from you, you hold ultimate veto power.
How soon before I can view my images? Approximately 2-4 weeks.
How soon after ordering will I receive my order? After ordering, you can expect delivery between 2-4 weeks.
I'm doing this as a gift. When should I schedule? You should schedule no less than 2 months in advance.
Do you do Boudoir Parties? We sure do! For parties of 4 or more, we will organize a party just for you and your closest girlfriends. Parties will include champagne, hors d'oeuvres, individual time for each woman with a photographer, and an accordion book with 10 images!
Can I bring a friend with to my session? Yes. We just ask that your friend not distract the session, or take any photographs.
Do you require a deposit? YES. A non-refundable $150 deposit is required to schedule your session. If you need to reschedule your session, you may do so up to 48 hours in advance while still keeping your deposit. Any session broken with less than 48 hours to the session will relinquish the deposit. We book hotels and in many cases the deposit is not refundable to us at a certain point. Please be sure your date will absolutely work before scheduling it.
When is the balance due? Your balance, with the exception of additional products purchased after the shoot is due the day of your session. We accept Visa, Mastercard, Discover, American Express, Paypal, or cash. No checks, please!
Do I sign a contract? Yes. Every client will have a client thoroughly explained to them, and signed. It will be kept on record, and the details of your entire session will be included on the contract.
For additional information, please view our Tips & Tricks page!