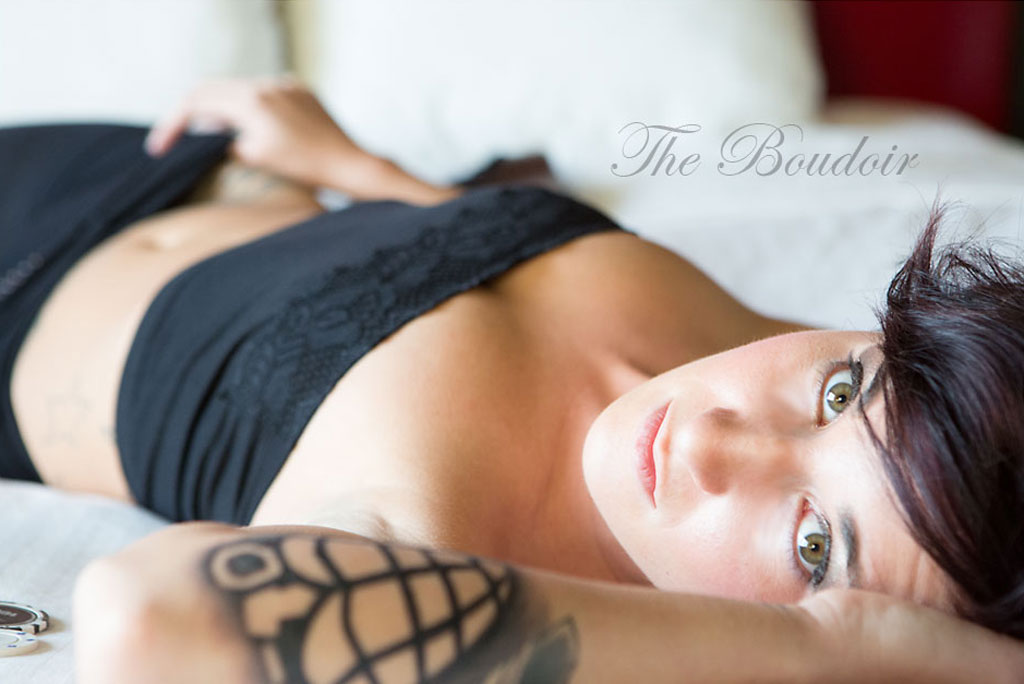 YOU could be a boudoir girl. At The Boudoir, this is more than just a tagline. It's a challenge.
We want to capture you, as you are. NOW. Someday, you will look back on your body as it is now and you won't see the flaws. You'll appreciate what you had. Our job is to bring it out of you, to show you what you've got. To prove, that RIGHT NOW: You are beautiful. Our number one priority is to capture moments in time, photographs that encapsulate you in a classy, dignified, fresh, and contemporary manner. Our number one priority, is you. YOU could be a boudoir girl. Are you up for the challenge?
Who We Are
We are a photography team based out of Eau Claire, WI and we both own  successful photography businesses specializing in portraits, weddings, children, & families. Boudoir photography is something we have offered sporadically in the past and thoroughly enjoyed. In January of 2012, we decided to make it a priority in both of our businesses and combined our collaborative efforts to introduce "The Boudoir." To emphasize their visible differences in approach, we envisioned "The Boudoir Black," & "The Boudoir White."
Where Are We
The Boudoir is located out of Eau Claire, WI. We generally shoot clients within a 30 mile of radius of Eau Claire and the Chippewa Valley. Just a few of the other cities in Western Wisconsin that we cover includes Altoona, Fall Creek, Osseo, Mondovi, Bloomer, Augusta, Fairchild, Durand, Menomonie, Elk Mound, Chippewa Falls, Hallie, Strum, and Eleva.
What Do We Do
We shoot boudoir and glamour photography. We believe that boudoir photography is whatever you think it is. If you are more comfortable in a comfortable cotton nightshirt, or men's button down, then by all means: this is what boudoir is to us. If you simply want some photographs taken of you in your sexiest little black (or colored) dress, we are here to provide that service for you. But, if you have a more traditional take and you would like photos in your lingerie, implied nudes, etc, we will also photograph you in that respect.