So as promised the other day, a blog post on gifts to get the ladies. You know, other than the obvious stuff. Personally, I don't have kids yet but I thought….if I had kids what would be some of the most important things I would want on Valentine's Day, and then I came up with my list. Obviously jewelry, flowers, dinner, etc. are things that would make any woman happy, but this list is about more than that. Most women I know, want more than the gift on special occasions. They want to know that that gift came from the heart and that  it truly means I love you. That might mean a little thought and planning needs to go into it, but that can't be too hard when it's the woman you love, right.
So first on my list?
#1. A bubble bath. Complete with lit candles, rose petals, some luscious smelling bath bubbles, and a nice book or magazine to read along with a glass of wine. Guys, if you have missed the latest wine craze, I'll throw you another bone. Muscato. Can't go wrong. Just go to the liquor department, bark "Muscato!" at the liquor guy and off he'll go. Easy as pie.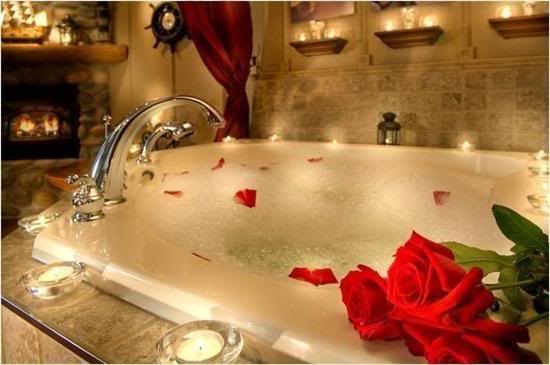 The best thing you can do after arranging this, is pack the kids up and head out the door. Come back in a couple hours. 🙂
#2. A love letter. Or even a card. Guys…a lot of you don't do this. You're missing out on the best part of Valentine's Day. Sure, you got the roses, the diamonds, the chocolate, maybe even dinner…but even if it's a 99 cent card, we love to see the love you have for us written on a piece of paper. A love letter is going to get extra bonus points, but the card will be equally enjoyed.
#3. Perfume. It seems personal, I know. But a lot of the things we do, we do to please you because we love you. So it goes without saying that we want to smell nice for you too. We do a good job of picking out our own scents, but the one YOU give us, we know you're gonna love. So invest in a romantic, pretty scent that you love on her.
#4. A spa day! We have so many great spas in Eau Claire and the surrounding areas! Check them out! Get her the full day at a spa, so she can be pampered from head to toe. She'll be feeling extra generous when she comes home.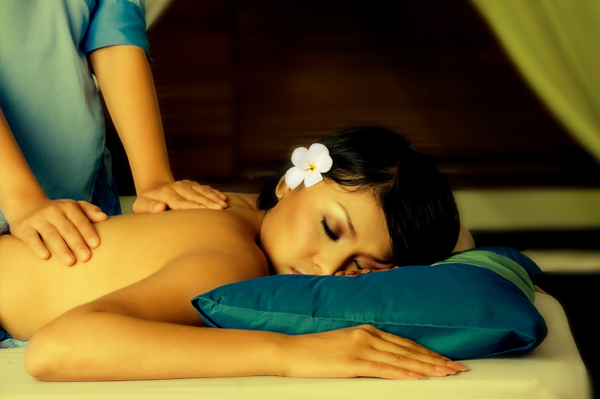 (Source: www.sheknows.com)
#5. Your undivided attention. For one day, turn off the XBOX, turn off the tv, avoid the computer. Even if you stay in the house snuggling, or go on a drive. Make the day about her. It's all she really wants is to know that you can still give her your undivided attention. Women are easy. Give us love and attention and we'll be purring like kittens and you'll have us eating out of your palm. Of all the things you can buy her, she won't really care if this last "gift" is given to her. And when she tells her girlfriends, the looks and murmurs of jealousy will make it that much better!